About us
OUR VALUES
Our number one priority is ensuring our clients have a smooth transition while moving to our beautiful country. Roughly 11% of Greece's population is made up of non-natives. The beautiful country is famous for filoxenia (hospitality), afterall. However, the prospect of journeying to and living in Greece can be intimidating. From healthcare to residential paperwork, the bureaucratic processes are daunting and often difficult to navigate. We have experienced first hand the difficulties our loved ones and clients face when attempting to migrate to Greece and have a passion for making their life easier in every way possible.
East Blue is a resource network and advocacy solution for English-speaking expatriates in Greece. Spanning all areas of life in Greece from education to residential paperwork, we connect expats to trustworthy and high-quality local service providers and services. Then, we facilitate the exchange as advocates, making sure that everything is understood, convenient and comfortable.
ACCESIBILITY
We work to remove barriers that inhibit expat's ability to experience and enjoy life in Greece to it's fullest extent.
EXCELLENCE
We believe it's not just about ease. It's about quality- and our expertise knowledge ensures just that.
COLLABORATION
We and our partners are all working towards a shared vision and goal of smooth navigation for life in Greece.
ADVOCACY
We are a devoted, diligent voice for our clients throughout their journey with us.
PASSION
Love for our country and its famous hospitality drives us to create inclusive solutions.
WILLIAM P. BALDWIN
Founder / Insurance & Financial Advisor
William P. Baldwin is a Greek American born and raised in Athens. He has experience living and working in the United States and after finishing his army service with the Greek special forces he started his career in the Insurance sector focusing on foreign clientele, helping them navigate the Greek institutional and social bureaucracy. He is a driven athlete for the Greek finswimming team for 6 years with 3 world records and multiple championship titles. These experiences led him to create East Blue, the only company that guarantees a smooth transition to life in Greece.
LOUKAS KARETZOPOULOS
Co-Founder / Senior Accountant
Loukas Karetzopoulos is a Greek, born and raised in Athens. He is a seasoned accountant through his family's business focusing on expats and Greeks alike. He has detail-oriented understanding of the legal and financial implications of expat life, highly responsible and knowledgeable in financial and accounting advising. He is a dedicated athlete with the Greek national finswimming team for more than 10 years and has a world record and multiple championship titles. His experience led him to partner with, and Co-found East Blue and create a peaceful journey for his clients transitioning to and within Greece.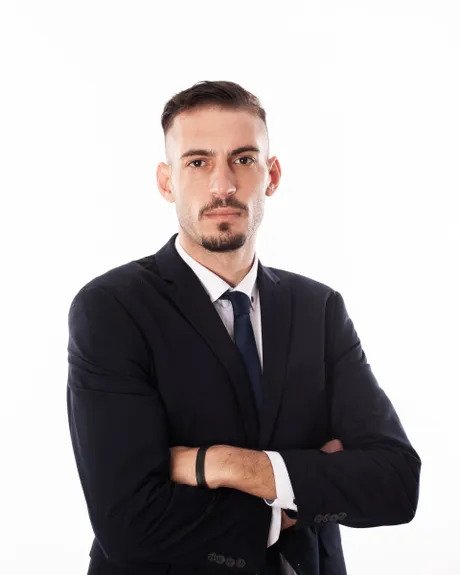 WILLIAM COSTAS-ROMEOS
Co-Founder / Head of Real Estate
William Costas-Romeos is a Greek American born and raised in Athens, Greece. He has experience working and living in the United States and grew up in the family business of hospitality and philanthropy. He has exceptional multicultural understanding and a highly developed hospitality/accommodation skill set forged through years of experience. He is a competitive high-level basketball player and coach. His passion for guidance, service and hospitality led him to partner with East Blue and become one of its Co-founders in order to secure a peaceful journey for newcomers.
The impediment to action advances action. What stands in the way becomes the way." –Marcus Aurelius
Follow Us On Social Media